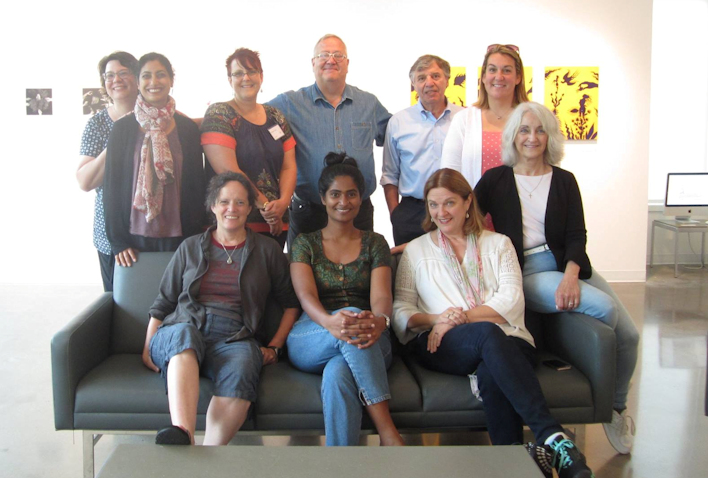 Now that I have a TSA PreCheck 'Known Traveler Number,' there is no stopping me. Looking forward to seeing all of you:
September 8-10, 2017
Hippocamp (Lancaster, PA): I'm offering the closing keynote speech, "On Publishing Well, Enjoying Yourself, and Staying in the Game."
October 13, 2017
Think Write Publish/Science & Religion (Washington, DC): Launch event for the special "Science and Religion" issues of Creative Nonfiction and Issues in Science and Technology, from 4-7 p.m. at the National Academies of Sciences, Engineering, and Medicine.
October 28-29, 2017
Show Me Writers Masterclass  (Columbia, MO): I will be teaching  a workshop on The Craft of Writing Nonfiction.
February 14-18, 2018
San Miguel Writers' Conference & Literary Festival (San Miguel de Allende, Mexico): I will be offering a variety of workshops on writing and photography, and offering one-to-one consultations.
April 5-7, 2018
Erma Bombeck Writers' Workshop (Dayton, Ohio): I'll be doing something hilariously funny.
April 12-14, 2018
Festival of Faith & Writing (Grand Rapids, MI): More details when available.
May 4-6, 2018
Creative Nonfiction Collective of Canada Conference (Toronto): Master Class and workshop in nonfiction writing.
Stay tuned for more as Summer 2018 dates and details develop. (Hint, hint: Kenyon College, the Dingle Peninsula, and Fresno.)